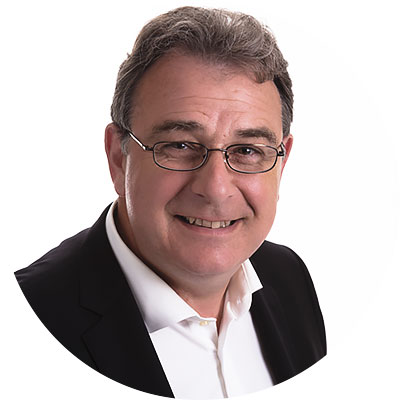 I am Sylvain Pavlowski, born in 1961 in Paris, I have 3 children and 2 grandchildren. After a successful career as International Vice President in large IT groups, I decided to devote myself to writing, my passion forever. My taste for reading, acquired from an early age, has never left me. Compulsive reader, I first devoured Jules Verne, then authors such as Michael Connelly, Hennig Mankel, Deon Meyer, John Grisham, Kellermann, Adler-Holsen or Indridasson.

Writing to point out the dysfunctions of our society
My novels express the fears that our society impose on us. As a novelist , I build police intrigues that are a common thread I use to denounce the evils of our time . In my first thriller ,"The Blackstone Threat", I chose to describe the disproportionate risks that finance is hovering over our societies. There is so much going on that a whole life authoring will not be enough to list them all.
My recurring character, Commander Pauline Rougier, this young woman who struggles to keep her head above water before being swept away by the waves. I got attached to her! She does not manage so badly, even though, like all of us, she is looking for a compass in a world in which landmarks are dwindling, disappearing, immersed in a society where the richest often win against the poorest, the most evil on the most fragile. I am positive about her future. She will be able to avoid the reefs and go up the contrary winds that will push her to draw on her resources.
The hero is the instrument that I use as an author to express my doubts and my anxieties …
Pauline is an extension of each of us, a witness of our time, a character rooted in her time, modern, incisive. She is sure of herself, even though, like everyone else, she hides wounds and fragility that sometimes surface when she contemplates a world that is becoming more and more incomprehensible. My stories suggest lines of thought and prisms through which I try to scrutinize our society in depth.
Take the time to listen to the ticking of the chime at your grandmother's. Build something that lasts …
A book is the encounter between a story and words, which carve the outline and draw its reliefs. The writer builds, assembles and apply a patina that give a unique tone to the whole book. I am a craftsman of words , who shapes dots, commas and stories to make books. The story has a life by itself, the writer only relates the meaning, as a witness.
Sylvain Pavlowski,


Novel Writer